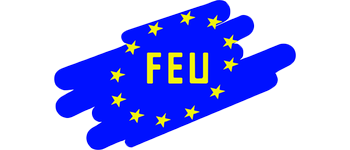 FEU is an independent professional body of senior fire professionals from EU countries that have responsibility for the strategic management of the Fire and Rescue Services in their respective countries. Each country has established an association at national level that supports the collective views and interests of these career principal officers. Collectively we lead 2.7 m fire fighters within Europe and as FEU members we work in a voluntary capacity and are answerable to our own member associations. Presently the FEU represents senior fire officers in the following FEU countries: Austria, Belgium, Cyprus, Czech Republic, Denmark, Estonia, Finland, France, Germany, Greece, Hungary, Ireland, Italy, Luxembourg, Netherlands, Norway, Poland, Portugal, Slovenia, Spain, Sweden and the United Kingdom. The principal aim of the FEU is to enhance fire safety and provide expertise to European bodies in matters concerning the development of fire brigades and fire safety in Europe and especially in respect of organisation and management, structure, technical skills, training and fire engineering. We do this so as to gain the most effective, efficient and economic means for mitigating the loss and damage to life, property and national economies by fire, other emergencies (including catastrophic national disasters) and all related environmental issues.
 The mission of FEU is to provide leadership and represent the interests of professional fire associations in the European Union through vision, networking, exchange of information and effective communication so as to enhance their expertise and professionalism.
Role in the project
The main contributions of FEU to EmerGent are bringing in the viewpoint of the emergency management services to the analysis and impact of social media (WP 2 and 3) as well as disseminating the results of the project in the domain (WP 7).
Contact
Dieter Nuessler, president@f-e-u.org
WWW: www.f-e-u.org