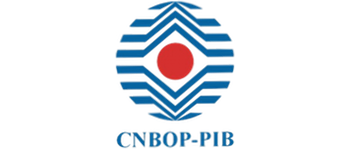 Scientific and Research Centre for Fire Protection is a research institute of the State Fire Service, supervised by the Minister of Internal Affairs. It is the only research facility of its kind in Poland. Continuously for 40 years CNBOP-PIB is a base of science, research, development and technical knowledge. Qualified staff provides a wide range of scientific research and expertise. Issues related to compliance assessment of products and services are particularly important. Laboratories conduct research in the field of technical equipment, fire brigades, technical fire protection systems, fire extinguishers, extinguishing agents and sorbents, fire characteristics of materials, phenomena of fire and combustion generation and spreading, together with explosion. Multiple interdisciplinary research projects have been carried out, which results leaded to common and practical application in rational safety management. In these projects CNBOP-PIB brought in the viewpoint of applicability and acceptance of technical tools and equipment in the domain of fire fighting. Beyond that, CNBOP-PIB underlined its dedication in new media by the nomination to the Emblem "Poland Now" for educational materials to "Multimedia and ICT educational tools supporting local communities to increase their resistance to risks associated with natural disasters and catastrophes" in 2011.
CNBOP-PIB contributes with knowledge based on the following specific research and work priorities:
Improvement of technical equipment of fire brigades and to ensure safety of firefighters
Increase the safety of people and fire protection facilities and studies of fire-fighting and fire extinguishers
Research and development activities in the area of improvement of The State Fire Service and fire protection system
Role in the project
In EmerGent, CNBOP-PIB will focus on analysis of social media from the perspective of emergency management services (WP2). CNBOP-PIB also supports the requirements analysis and the definition of recommendations aimed to improve the level of safety (WP3) and organizes own expert workshops in Poland. In addition CNBOP-PIB contributes to the evaluation of the novel emergency management in (WP6) and plays an important role in the dissemination of the project results, not only restricted to Poland (WP7).
Research on:
impact analysis of social media in emergencies, in the light of approaches used by EmerGent,
analysis of social media in emergencies in order to identify the potentials of new communication media at all phases in the EMC,
validation the overall system against user requirements
Contact
Maciej Napiórkowski, mnapiorkowski@cnbop.pl
Tomasz Plasota, tplasota@cnbop.pl
WWW: www.cnbop.pl